Whether you are taking part in Dry January or just looking for a healthier alternative to traditional whiskey, non-alcoholic whiskey substitutes are an excellent option. With so many brands on the market, it can be difficult to know which one is best for your taste buds.
Some of the links below are affiliate links. This means that, at zero cost to you, I will earn an affiliate commission if you click through the link and finalize a purchase.
This list will provide an overview of five of the different brands of non-alcoholic whiskey substitutes and their flavor notes, as well as some of our favorite cocktails to make with them. 
For the longest time, I've had an aversion to whiskey. At an early age, my dad taught me how to make the only mixed drink he'd have. Canadian Mist & Pepsi. I can smell the words as I write them. *shudders* Needless to say I don't drink whiskey on the regular, but as I've aged so has my pallet and appreciation for flavors.
What Makes a Great Non-Alcoholic Whiskey?
The best non-alcoholic whiskeys use natural ingredients and mimic the flavor notes of their alcoholic counterparts. Many brands have also gone so far as to age their products in barreled oak casks, just like traditional whiskey. This helps to add depth of flavor and character that make these drinks much more than just a simple mocktail. 
Inspired by the tastes and flavor profiles we all love, but made for conscious consumption for those who are simply being DD for the night, participating in dry January, or abstaining altogether. Whatever your reason, I hope one of these whiskey substitutes finds you well.
Lyre's Non-Alcoholic Spirits
Lyres are one of the leading companies in creating non-alcoholic spirits with natural ingredients, providing an alcohol-free spirit that captures the taste of whiskey without the buzz.
Lyres' range of non-alcoholic whiskeys includes:
Each bottle has flavor notes of roasted nuts and vanilla extract that make them taste like traditional whiskey but without having any actual alcohol content.
Give their old-fashioned recipe a try:
Lyre's recommends serving their malt whiskey neat, on rocks, or in any classic cocktail. Lyre's non-alcoholic whiskey alternatives are vegan, dairy-free, nut-free, egg-free, and gluten-free.
Ritual Zero Proof Spirits
Ritual Zero Proof Whiskey is one of the top picks for those who are looking for a great non-alcoholic bourbon or whiskey substitute. Ritual offers easy-to-follow whiskey mocktail recipes on their site that taste like the real thing.
Ritual whiskey alternative:
Not only do they have some of the best non-alcoholic spirits, but they've also made it part of their mission to keep sustainability at the forefront of their business. Which I LOVE! Their boxes are made of recycled material, and the partnership between Ritual and CleanHub is to collect and recycle enough plastic bottles to offset the plastic needed to seal their bottles.
Why not drink safely for yourself, but for our planet too? Rituals products are proudly gluten-free, keto-friendly, nut-free, non-GMO, low-calorie, and contain no artificial sweeteners.
Give their old-fashioned recipe a try:
2 oz. Ritual whiskey alternative
1 dash water
2 dashes of Angostura bitters
1 sugar cube or 1 oz simple syrup
Orange slice and cherry
Monday Zero Alcohol Spirits
If you're looking for a more traditional tasting non alcoholic whiskey substitute, then Monday Zero Alcohol Whiskey is a great option. Their selection includes a classic whiskey blend in small batches with grains and spices to recreate the flavor of Bourbon whiskey.
Mondays whiskey offerings:
All of Monday's spirits are made using natural ingredients without any added sugar or artificial flavoring so they can be enjoyed as part of Dry January or anytime throughout the year! Not to mention their bottles are STUNNING!
Give their old-fashioned recipe a try:
2oz Monday Whiskey
1 bar spoon of Maple Syrup
2-3 dashes Bitters
Fresh Orange Peel
Spiritless Kentucky Bourbon Alternatives
For those who want a true whiskey experience without all the booze, then Spiritless Kentucky Bourbon Alternatives is your go-to brand.
They offer two slightly different options.
Kentucky 74 – A lovely mouthfeel of a traditional whiskey giving off vanilla, caramel, and oak notes.
Kentucky 74 Spiced – Warm spices reminding you of fall rounded out with smooth vanilla notes.
A proud woman ran company, Spiritless has products that are vegan, non-GMO, and is close to finalizing its gluten-free certification. Not only that, through their '2% for the girls' program Spiritless "donates up to 2% of their sales to nonprofits, programs and partnerships that foster entrepreneurialism, mentoring and leadership development among young women." How awesome is that!
Give their old-fashioned recipe a try:
2 ¼ oz. Spiritless Kentucky 74
¼ oz. Simple Syrup (or try Spiritless Horse's Kick Ginger Syrup for a spicier kick)
3 Dashes All the Bitter Aromatic Bitters
Orange Peel
Free Spirits Spirit of Bourbon
Dubbing itself as the real deal as its classic spirit counterpart. Offering a unique flavor of toasted almonds and brown sugar, you'll find this an excellent alternative for your bourbon cocktails.
All of Free Spirits products are vegan and gluten-free. They infuse vitamins B3 and B6 along with amino acids like taurine for a bit of a mood booster. Their spirits are often sold out due to their popularity.
Free Spirits whiskey offering:
Give their old-fashioned recipe a try: This one is a bit extra!
2 ½ oz The Spirit of Bourbon
¼ oz maple syrup
2 dashes of black walnut bitters
3 coffee beans
Orange peel
Whether you're trying out Dry January or just want a night off from drinking but still want something familiar, there are plenty of great non alcoholic whiskey substitutes available. From Lyre's Non-Alcoholic Spirits, Monday Zero Alcohol Spirits to Spiritless Kentucky Bourbon Alternatives, Free Spirits, and Ritual Whiskey Alternative there is something here sure to please even diehard whiskey lovers! So why not give one (or all!) of these brands a try? You won't regret it!
These 5 brands I've listed are just a small fraction of non-alcoholic whiskey options available to you. If I truly tried them all, I'd be broke! You'll likely wonder why is whiskey without alcohol just as much or even more expensive than jack daniels for instance. The time, thought, effort, and commitment to give its consumers alcohol-free alternatives that are pure and true are no different than businesses that create alcoholic versions.
I also invite you to take a peek at my Home Bar Essentials Guide. I've crafted some of my favorite brands and tools to help stock your own home bar! Look out for coupon codes, as some products offer discounts on your first purchase.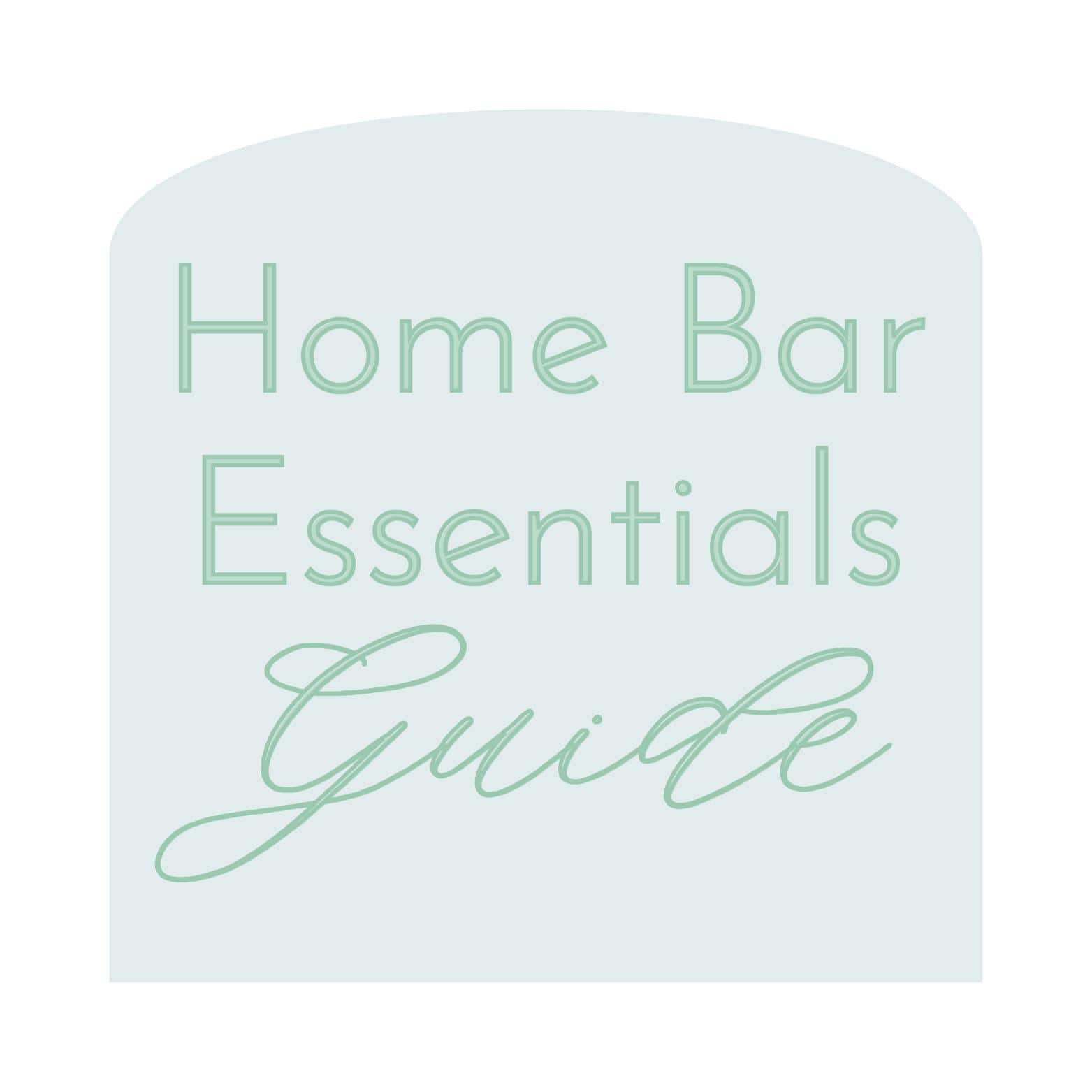 Whiskey Alternative FAQs
What does zero-proof alcohol mean?
Zero-proof alcohol is a term used to describe alcoholic beverages which have had the alcohol removed down to zero or nearly zero. This type of beverage still contains many of the flavors found in regular alcoholic drinks. It is an ideal option for those looking to enjoy the taste of alcohol without the effects of intoxication or hangovers.
How is zero-proof alcohol made?
Zero-proof alcohol is typically made by removing the alcohol from an existing alcoholic beverage. Zero-proof alcohol can be made through distillation, which involves heating the alcoholic liquid and collecting the vapor produced or using a reverse osmosis system to filter out the alcohol. Additionally, non-alcoholic bacterial fermentation processes can produce non-alcoholic beverages like kombucha.
What are the best non-alcoholic whiskey substitutes?
You can replicate the taste of whiskey without using actual whiskey or non-alcoholic whiskeys by using a combination of ingredients. For example, you can mix syrup and bitters to achieve the flavor of a whiskey sour, or combine sugar and water with vanilla extract for a unique take on an old-fashioned.