Finding alcohol-free gin alternatives to traditional gin is becoming increasingly important as the sober movement grows more pronounced in recent times. There is a huge variety of non-alcoholic gin available and we picked only five to give you an idea of what they offer.
Some of the links below are affiliate links. This means that, at zero cost to you, I will earn an affiliate commission if you click through the link and finalize a purchase.
Today we're trying one of my favorite cocktails, the Gin & Tonic. Classic cocktails taste just as amazing as their zero-alcohol counterparts.
What Makes a Great Non-Alcoholic Gin?
Non-alcoholic gin offers many of the same flavors and characteristics found in regular gin, but without the alcohol content. Some factors that can make great non-alcoholic spirits include their flavor profile, the use of quality ingredients, and dedication to creating the flavors we've come to love.
Generally speaking, high-quality non-alcoholic gins will have fewer artificial colors or flavors and are made from natural botanicals. At this point, it's up to you to decide what the best alcohol-free gin is for you!
Inspired by the tastes and flavor profiles we all love, but made for conscious consumption for those who are simply being DD for the night, participating in dry January, or abstaining altogether. Whatever your reason, I hope one of these gin substitutes finds you well.
Ritual Zero Proof
Ritual Zero Proof is a brand that stands for creating better habits and replacing undesirable ones. The company offers high quality, non-alcoholic spirits crafted to deliver the purest taste with the highest integrity.
Ritual Zero Proof Gin offering:
Ritual gin alternative – A classic gin with a juniper scent and citrusy flavor notes that is crisp and refreshing.
Not only do they have some of the best non-alcoholic spirits, but they've also made it part of their mission to keep sustainability at the forefront of their business. Which I LOVE! Their boxes are made of recycled material, and the partnership between Ritual and CleanHub is to collect and recycle enough plastic bottles to offset the plastic needed to seal their bottles.
Why not drink safely for yourself, but for our planet too? Ritual spirits are proudly gluten-free, keto-friendly, nut-free, non-GMO, low-calorie, and contain no artificial sweeteners.
Try their non alcoholic cocktail: Gin & Tonic
1 part Ritual Zero Proof London Dry
4 parts tonic water
2 lime wedges
Serving recommendations:
Serve over ice in a cocktail glass
Garnish with lime wedges or strawberries
Combine 50/50 ratio of soda with your favorite tonic water for a lighter option
Monday
Monday is a brand that believes in bringing people together no matter the occasion. They offer small-batch alcohol free spirits, featuring exceptionally smooth gin made from natural and high-quality ingredients. All their products are free from artificial colors and flavors, vegan, gluten-free, and keto, with zero carbs, sugar, or calories.
Mondays gin offerings:
Monday Gin – A juniper forward gin, similar to a classic dry London. Notes of lemon, coriander, and grapefruit. Ending with a heat that builds over time.
Try their non alcoholic cocktail: Gin & Tonic
2oz MONDAY Gin
1.5oz Fresh Lemon
1oz Lavender Simple Syrup
1oz Elderflower Tonic
Serving recommendations:
Serve over lots of ice in a tall glass garnished with lemon peel for maximum refreshment.
Add your favorite fruit juice for added sweetness or tartness.
Experiment with different tonic flavors such as elderflower or orange blossom.
Lyre's
Lyre's is a brand that has dedicated itself to crafting authentic, non-alcoholic alternatives to popular spirits. Their mission is to provide bartenders and everyday drinkers with the opportunity to enjoy great tasting drinks without compromising on flavor.
Lyre's range of non-alcoholic gin includes:
Lyre's Dry London Spirit – A classic London dry gin boasting bold juniper and citrus notes. Ending with a peppery finish.
Lyre's Pink London Spirit – Blush in color with strong floral, rose, cherry, and blackberry notes. End with a traditional gin finish.
Try their non alcoholic cocktail: Gin & Tonic
4oz premium bottled Mediterranean tonic
1 cucumber slice
4 strawberry slices
Serving recommendations:
Served chilled in a martini glass garnished with an olive or lemon twist.
Enjoy as a classic gin and tonic garnished with pink grapefruit and rosemary sprig.
Add to lemonade, or a citrus soda, then garnish with strawberries and mint for a summer vibe.
Clean Co
Clean Co is a brand that provides premium quality spirits, featuring smooth and balanced gin options for every kind of occasion. Their mission is to craft drinks that are not only enjoyable but ethically produced and sustainable for the environment.
Clean Co's gin offering is:
Clean G – A traditional London dry-style gin with a crisp flavor, herbaceous notes, and balanced botanicals. Distilled with real juniper.
Try their non alcoholic cocktail: Gin & Tonic
2oz Clean G
4oz Tonic water
Glass – Highball
Ice – Cubed
Garnish – Lime slices
Serving recommendations:
Chilled and consumed straight or with club soda and a lemon peel garnish.
Experiment with different juices such as cranberry or orange for something unique.
Serve Clean G with non-alcoholic sweet vermouth and orange marmalade. Clean Co's take on a Negroni.
Free Spirits
Free Spirits is a brand dedicated to creating a unique and flavorful non-alcoholic spirit that not only satisfies the palate but is also environmentally responsible.
All of Free Spirits products are vegan and gluten-free. They infuse vitamins B3 and B6 along with amino acids like taurine for a bit of a mood booster. Their spirits are often sold out due to their popularity.
Free Spirits range of gin includes:
Free Spirits Gin – A classic old-style gin featuring juniper, citrus, coriander, and cardamom notes.
Try their non alcoholic cocktail: Gin & Tonic
2.5 oz The Spirit of Gin
3 oz of excellent tonic water
2 dashes of Peychaud's bitters
A couple of dried rose buds
Serving recommendations:
Served over fresh ice in either a highball or Collins glass garnished with a lime wedge
Adjust sweetness to taste by adding more sugar syrup or lemon juice
Experiment with different juices such as cranberry or orange for something unique
I hope I've provided you with some insight into only a few of the best non-alcoholic gin substitutes. I hope that with this information, you'll be able to make informed decisions on your drink choices, as well as gain some knowledge and understanding of different types of non-alcoholic gins available in the market today.
These 5 brands I've listed are just a small fraction of non-alcoholic gin options available to you. If I truly tried them all, I'd be broke! You'll likely wonder why is gin without alcohol just as much or even more expensive than bombay sapphire for instance. The time, thought, effort, and commitment to give its consumers alcohol-free alternatives that are pure and true are no different than businesses that create alcoholic versions.
I also invite you to take a peek at my Home Bar Essentials Guide. I've crafted some of my favorite brands and tools to help stock your own home bar! Look out for coupon codes, as some products offer discounts on your first purchase.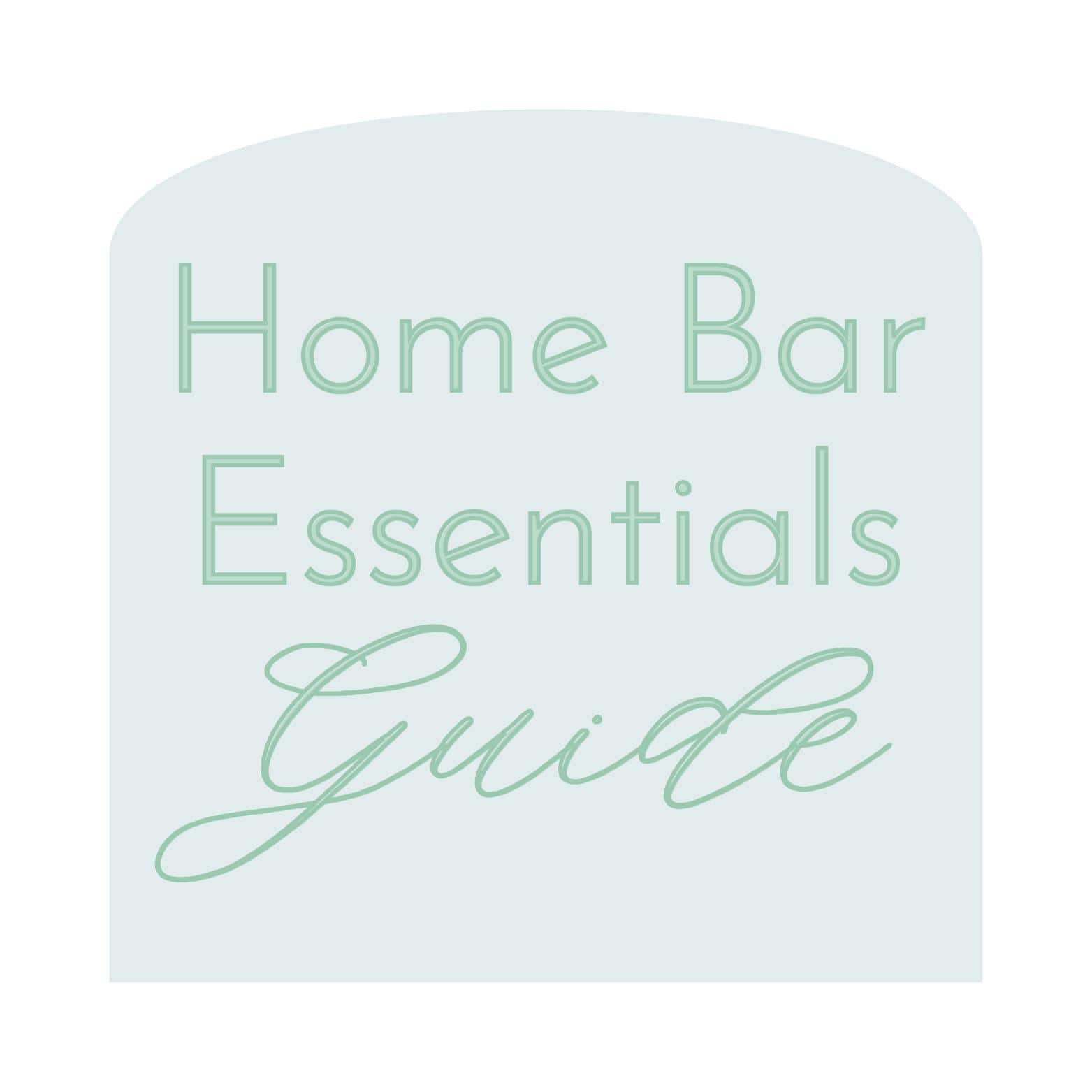 Gin Alternative FAQs
What does zero-proof alcohol mean?
Zero-proof alcohol is a term used to describe alcoholic beverages which have had the alcohol removed down to zero or nearly zero. This type of beverage still contains many of the flavors found in regular alcoholic drinks. It is an ideal option for those looking to enjoy the taste of alcohol without the effects of intoxication or hangovers.
How is zero-proof alcohol made?
Zero-proof alcohol is typically made by removing the alcohol from an existing alcoholic beverage. Zero-proof alcohol can be made through distillation, which involves heating the alcoholic liquid and collecting the vapor produced or using a reverse osmosis system to filter out the alcohol. Additionally, non-alcoholic bacterial fermentation processes can produce non-alcoholic beverages like kombucha.
What are the best non-alcoholic gin substitutes?
The best non-alcoholic gin alternative is tonic syrup, ginger beer, or tea syrup. Tonic syrup is a concentrated sweetener with a sharp and bitter flavor similar to gin, while ginger beer adds a spicy kick to cocktails that mimic some of the flavors of gin. Tea syrup can also add subtle botanical notes which may make them resemble cocktails made with gin.